2D Gel & Blot Analysis Software
Sensitive detection of T-Rex, G-Dyes or  S-Dyes by fluorescent imaging device such as the Octoplus QPLEX or the ORCA Fluorescence Imager result in 2D gel images that should be further analyzed by specific 2D gel software.
Modern 2D gel analysis software provides advanced algorithms minimizing your working time. Additionally, it includes a variety of tools that facilitate presentation and publications of your findings.
We believe that 2D gel images should be analyzed quickly, yet carefully. Therefore, we recommend using specialized Delta2D software. Delta2D enables you to analyze large sets of 2D gel images in the most efficient manner.
Delta2D includes
• Advanced image processing for 2D gel image alignment and spot detection
• Standardized workflows for anyone: from beginner to expert
• Universal toold for image evaluation and statistical analysis
.
2DXPLORER Kit
Your kit for getting started with most powerful multiplex-fluorescence 2D.
.
2DXPLORER Kit features
• high performance protein fluorescence-labeling kits*
•  and most powerful software for 2D gel analysis
alllows to run and anayze small number of 2D gel experiments.
.
*Refraction-2D, Saturn-2D, Saturn-REDOX, T-Rex
.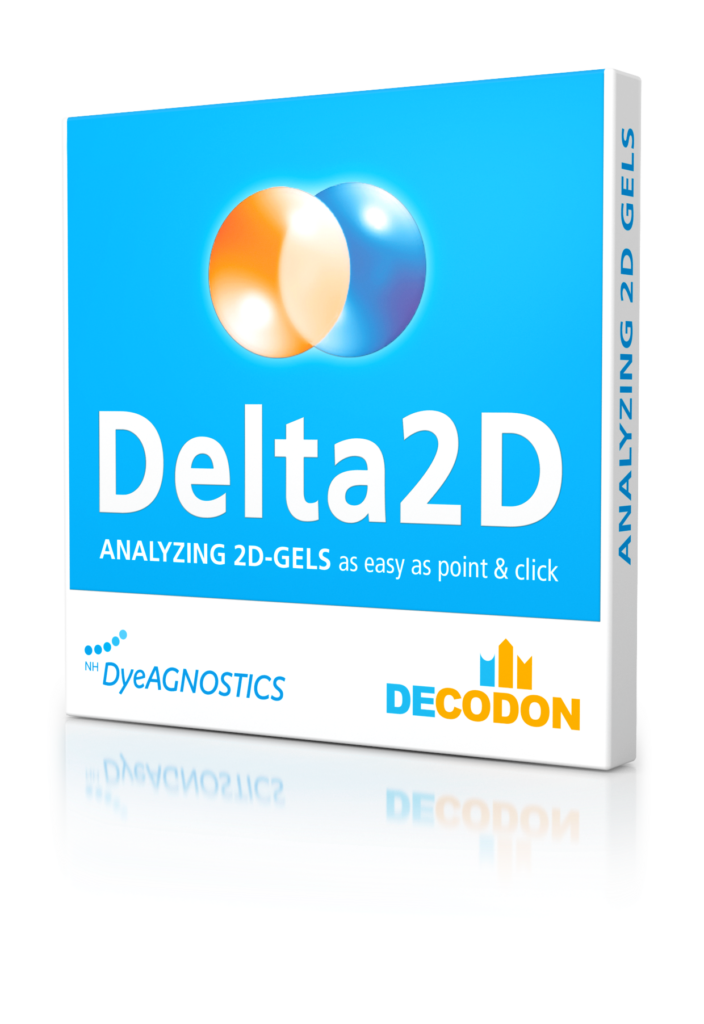 .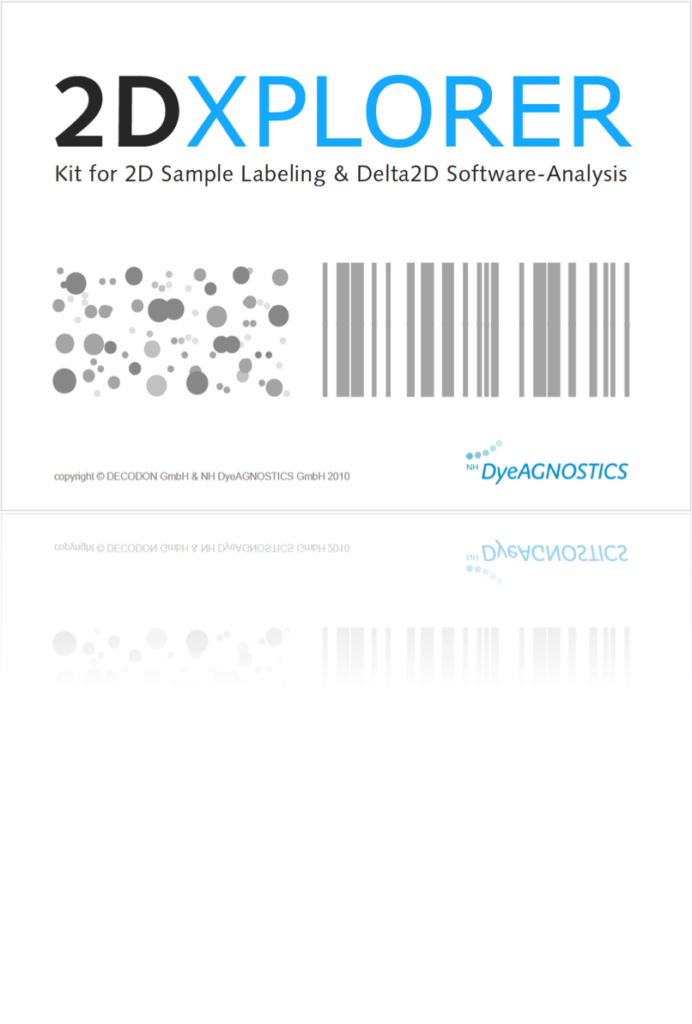 .
Product No.
Description
Price
PR134b
Delta2D

Software for sophisticated 2D Gel

and 2D Western Blot Analysis

quote
.
Support
We are happy to provide further information.
Please get in touch with us by phone +49 - 345 -2799 6413 (Mo - Fri 9am - 5pm)
.