Saturn-2D™ Protein Labeling Kit
Saturn-2D™ is a novel technology for saturation protein labeling. A set of new, pre-eminent powerful fluorescent S-Dyes for binding to the cysteine residues of the proteins allows the most sensitive detection of protein amounts as low as 3 pg.
All kits are ready to use.
•  Experience unmatched fluorescence performance of the S-Dyes

•  Run 2D gels with as little sample as 5 µg
.
100% Made in Germany
.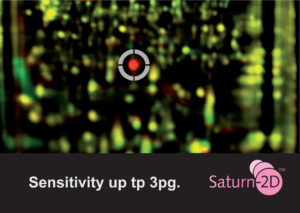 Saturn-2D™ Kit content
Saturn-2D™

Labeling Kit
•  S-Dye200 - high performance fluorescent dye
•  S-Dye300 - high performance fluorescent dye
•  S-Dye solvent
•  S-Dye low retention tips
•  S-Dye micro centrifuge tubes
•  ddH2O, sterile
•  TCEP
.
.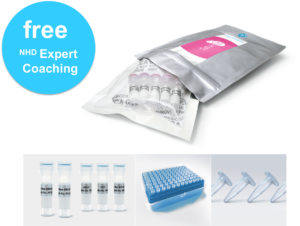 Support
We are happy to provide further information.
Please get in touch with us by phone +49 - 345 -2799 6413 (Mo - Fri 9am - 5pm)
.