Octoplus QPLEX
The Octoplus QPLEX acquires large size images from multi fluorescence objects such as 2D gels and 2D blots within 20-30 seconds. In combination with its sensitivity of fluorescence detection the Octoplus QPLEX is a true alternative to fluorescence scanners. In addition, the sensitive chemiluminescence detection allow for combined analysis of fluorescence and ECL as well. Recommended for applications such as Refraction-2D, Saturn-2D REDOX or 2D-DIGE as well as HCP analysis.
Product features
•  high power 4-color (RGB + NIR) multiplex fluorescence detection system.
Almost same sensitivity as laser scanners but 30x faster.
•  homogenous fluorescence and chemiluminescence detection of gels and blots
size up to 250 mm (width) and 200 mm (depth).
•  very robust sytem with easy handling- suitable even for untrained staff
•  Made in Germany
.
.
.
Refraction-2D/ 2D-DIGE/ HCP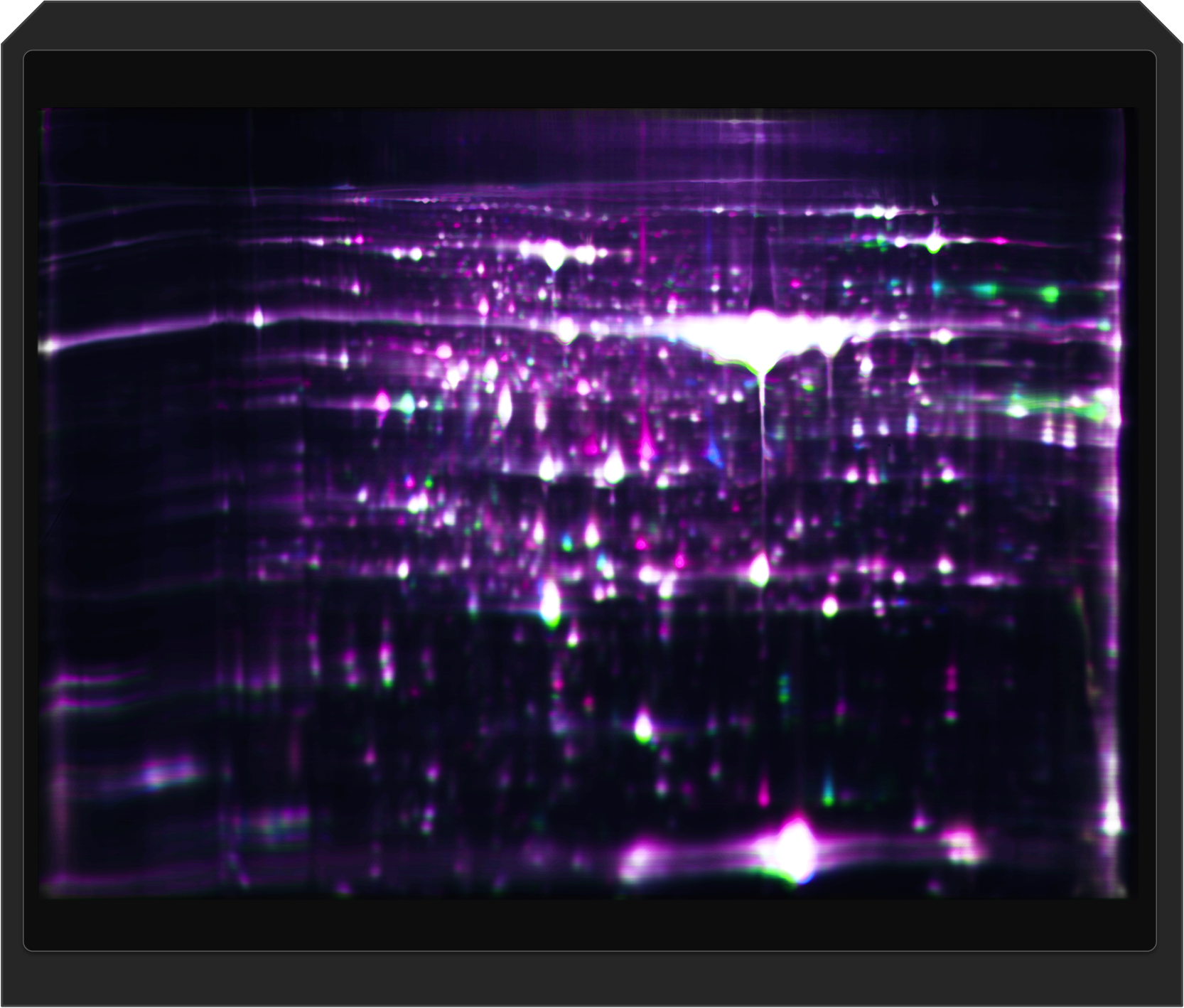 .
RGB+NIR Fluorescence/ Chemiluminescence Western Blot
Products
Product No.
Description
Price

PR435

Octoplus QPLEX

High Power - Large Area

Quadruplex  Fluorescence (RGB +IR) and

High Sensitivity Chemiluminescence Imager

quote


PR463

UV light transmission module

insertable module

device controlled by Octoplus software

imaging area: 26 x 21 cm  or 20 x 20 cm (PR463-S)

quote


PR464

white light transmission module

insertable module

imaging area: 32 x 23 cm  or 22 x 16 cm (PR464-S)

quote

.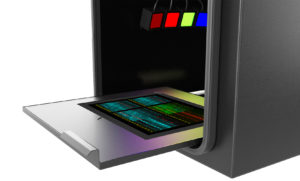 Specifications
homogenous multiplex fluorescence detection area

("publication level)" for 25 x 20 cm

rapid image acquisition

e.g. SPL Western Blots: 0.2 - 1.0 sec.,

VELUM Gold 1D gel: 1-2 sec.

Refraction-2D gel: 10-30 sec.

high power RGB fluorescence detection for e.g.

G-Dye100, G-Dye200, G-Dye300,

Cy2, Cy3, Cy5, ...

high power NIR fluorescence detection for e.g.

G-Dye400, LiCOR CW800, ...

high power ECL detection

sensitive detection of Coomassie stainings (by red power fluorescence)
remote- and hands-on support
low maintenance
Made in Germany
Overview of Applications (examples)
Multiplex Fluorescence
quantitative/qualitative

1D gels

size up to 250 x 120 mm

quantitative/qualitative

Western Blots

size up to 250 x 120 mm

quantitative/qualitative

Refraction-2D/2D-DIGE

gels and  Western Blots

e.g. for 24 cm IEF strips

Chemiluminescence
ECL detection

(e.g. for the detection

of low abundant

targets)

 
Vis stains
Coomassie-

staining

(detection by red

power fluorescence)
Support
We are happy to provide further information.
Please get in touch with us by phone +49 - 345 -2799 6413 (Mo - Fri 9am - 5pm)
.